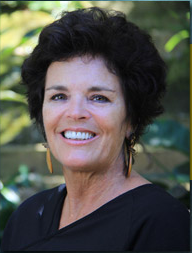 Raised in Fort Lauderdale, Florida, Donna Pagano has been a resident of St. Thomas, USVI, for almost three decades.
The author spent her college years studying forestry in the frosty climes of the Montana wilderness. Her passion for nature was rivaled only by a growing interest in publishing. To that end, she accepted a position with a small, independently owned newspaper—the Mountain Trader. That experience became the foundation for her initial career goal: to one day establish a publication of her own. By the late 1980s, that dream became reality when she founded two popular tropical newspapers and a tourist publication in the US Virgin Islands.
Delighted by the ability to provide freelance writers with by-line opportunities, some for the first time, she felt a growing need to find her own voice in the world of writing.
Ten years ago, she sold the publications in order to devote full time to crafting novels.
Merging Lives
is her first book. A second novel,
Connected Souls
, is already in the final stages.
The mother of two grown children and grandmother of two youngsters, she is married to director of photography and documentary filmmaker Tony Pagano.